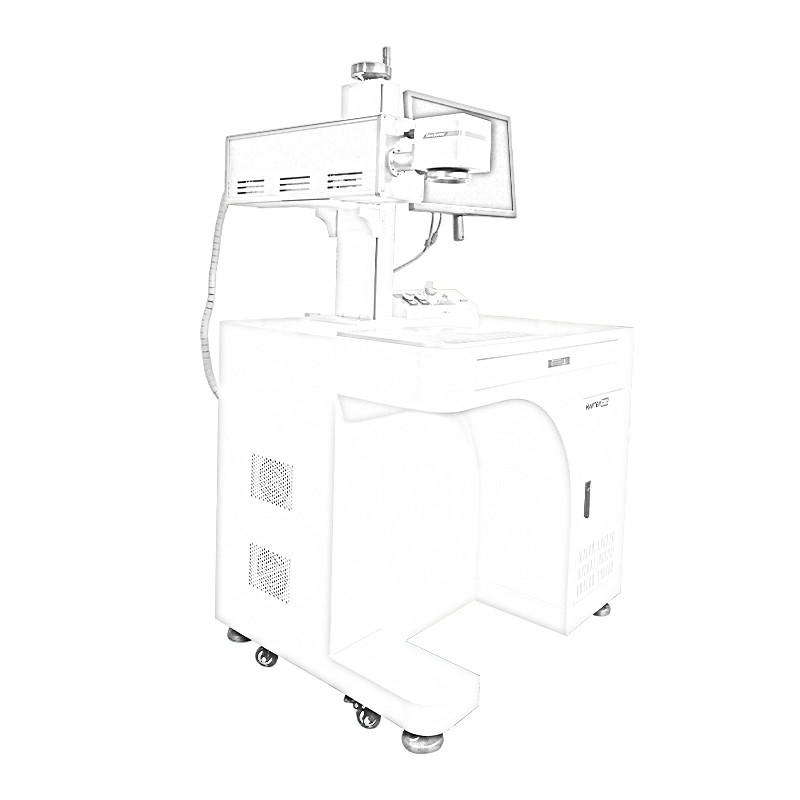 Carbon dioxide lasers are widely used in laser cutting, welding, drilling and surface treatment. As a commercial application laser, it can reach 45 kilowatts, which is currently the strongest material processing laser. Commercial products are relatively mature and are widely used in various fields such as material processing, medical use, military weapons, and environmental measurement. Regarding the development and application of lasers, CO2 lasers were produced and applied earlier and more frequently. As early as the late 1970s, CO2 lasers were used for industrial processing and medical applications. Since the late 1980s, CO2 lasers have been widely introduced and used in the field of material processing.
Advantages Of CO2 Laser :
1. It has relatively large power and relatively high energy conversion efficiency. A general closed-tube CO2 laser can have a continuous output power of several tens of watts, which is far more than other gas lasers, and a lateral flow electrically excited CO2 laser can have a continuous output of hundreds of thousands of watts. In addition, the lateral atmospheric pressure CO2 laser has reached a higher level in energy and power from the pulse output, which is comparable to solid-state lasers. The energy conversion efficiency of CO2 lasers can reach 30-40%, which also exceeds that of general gas lasers.
2. It uses the transition between the vibration-rotational energy levels of the CO2 molecule, which has a relatively rich spectrum, and there are dozens of spectrum lines in the vicinity of 10 microns. The high-pressure CO2 laser discovered in recent years can even achieve a continuously tunable output from 9 to 10 microns.
3. Its output band is exactly the atmospheric window (that is, the transparency of the atmosphere to this wavelength is higher).
Applicable Industries
◆ Craft gifts,furniture,advertising signs,model marking,food,packaging,electronic components, pharmaceutical packaging, printing plate, shell plate so on.
Applicable Materials
◆Leather, cloth, wood products, paper packaging, plastics, glass ceramics, resin plastic, PCB, rubber, glass, ceramic tile, marble, jade, crystal, and other non-metallic hard materials.